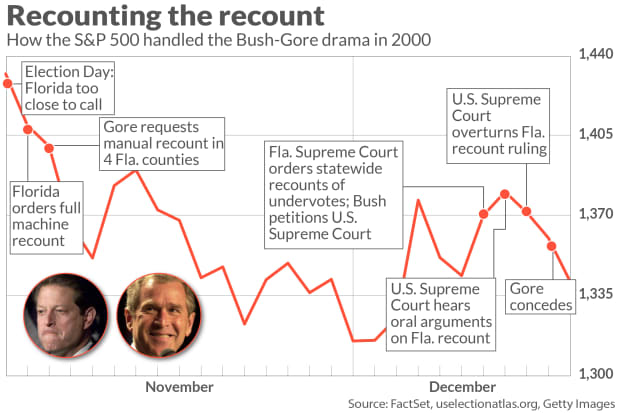 As fears of a contested presidential election rise, investors are taking a look at how the market behaved during the closest precedent — the 2000 Florida recount battle between Democrat Al Gore and Republican George W. Bush.
The chart above tracks the performance of the S&P 500
SPX,
+1.59%
from Election Day, which fell on Nov. 7, through Dec. 15. Over that period, the S&P 500 saw ups and downs, declining 8.4%.
2000 might not offer much of a road map, making it difficult to draw many conclusions about what a contested outcome following the Nov. 3 election pitting President…
Source marketwatch.com